Never before in the history of mankind has money played such a significant role. So much of it exists, yet there is so little left over for another individual to survive on.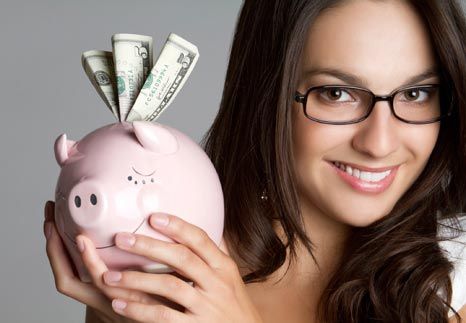 There are, nevertheless, certain laws that must be followed in order to optimize monetary worth.
1. First and foremost, set aside your savings.
There is no limit to how much money one can spend. You'd always find something to spend your money on. It is critical that you save your work before continuing. You can always make do with whatever is left over after saving and investing.
2. Never lend money that you can't afford to lose if you don't have to.
Even the closest of friends have been torn apart due of financial difficulties. While lending is a generous act of generosity, it is wise to consider the prospect of receiving something in return for the money you have loaned. If the situation appears to be uncertain, give out only what you might easily forego or none at all in order to maintain your ties.
3. Invest only when your principal is protected against loss.
There are a lot of investment platforms that appear to be too wonderful to be true. They provide high interest rates just for the purpose of taking away investors' finances.
As a result, it is recommended to invest only when your principle amount is guaranteed.
4. Set aside funds for unexpected expenses.
There would always be days when it rained. The presence of an emergency fund might be beneficial in mitigating the effects of unforeseen catastrophes.
5. Avoid taking out loans with high interest rates.
Bad debts can wreak havoc on your financial situation as quickly as a fire. If you must take out a loan, shop around for the best interest-to-tenor ratio before committing to one institution.
6. Put your money to work for you.
Increase your earning potential by reinvesting a portion of your earnings back into yourself. You may study for a certification or learn a new business skill or two.
7. Never act as a guarantor for someone you don't know.
When you act as a guarantee, you are agreeing to repay the loan if the borrower is unable to do so. As a result, if you must step in, make certain that the borrower is financially capable of repaying the loan.
8. Live within your means.
The most violated rule of money. living within your means simple mean spending according to how much you earn, do not spend more than what you get. The best way is to spend less so you have something remaining. This isn't easy but everyhtinh if taken serious can show change with persistence.
Next :10 Ways To Build wealth Faster
What are some of the other money rules that you are familiar with?
Please leave a comment below.